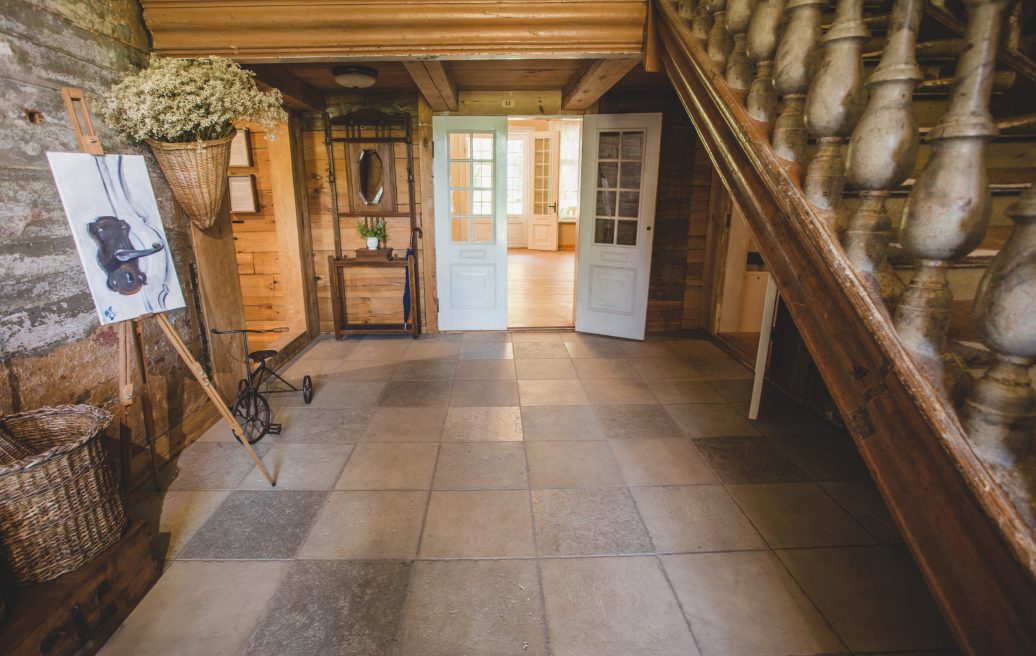 Description
Beautiful Ungurmuiža is a harmonious ensemble of 18th-century manor houses. Enclosed by ancient oak trees, it holds a special place among Latvia's cultural heritage. Built in 1732 as a family house by Baron von Campenhausen, it is currently the only example of Baroque wooden architecture in Latvia. Its 18th-century murals are unique, too.
A manor beneath oak and linden trees – such is the first impression of any visitor to Ungurmuiža. This place seems miraculously sheltered from the dramatic twists and turns of history. However, Ungurmuiža's extraordinary aura is due to much more than the serene landscape and fine architecture. It is the omnipresent spiritual atmosphere which surrounded the manor since its construction to WWI.
Ungurmuiža is not a testament to luxury, but rather to the beauty of its environment, keeping with ancient traditions and practicality: these were the ideas guiding Lieutenant General Balthasar von Campenhausen and his wife's vision for the manor. Ungurmuiža's manor house was one of the first large-scale Baroque structures to be built in Vidzeme after the devastating Northern War. With its mansard roof and mezzanine, the building became the first example of this design in Vidzeme until the late 18th century. Georg Dietrich Hinzsch, a painter from Limbaži, transformed the manor's interior and attic into a world of subtle, intricate and harmonious murals.
Today, the manor offers a history exhibition, guided tours, as well as art and music events. There is a restaurant and a guest house offering accommodation.
Read more
Close
Improvements made within the project
The project renovated Ungurmuiža's old ice cellar to house a pellet boiler and pellet storage, while the manor's second floor was adapted for utility purposes. A heating system was installed in the manor house and the old school building, allowing Ungurmuiža to accommodate visitors in the colder months, too.
It currently offers two permanent exhibitions, the Historical Exhibition and the Living Exhibition, and has hosted several seminars on Baltic Germans as part of the Cyclical Exposition.
Investments – EUR 537,800.81
Of which:
ERDF funding – EUR 198,401.64
state budget grant – EUR 8,753.01
municipal funding – EUR 330,646.16
The project was implemented by Pārgauja Municipality Local Government.
Address
Ungurmuiža, Raiskums rural territory, Pārgauja municipality.
Working time
Monday – closed
Tuesday – Saturday 10:00-18:00
Sunday 10:00-16:00
Admission fee
EUR 4 (EUR 2 for students and seniors)
Guided tours can be arranged starting from EUR 25 per group (EUR 35 for a tour in a language other than Latvian).
Getting there
By private or public transport. The site is located 15 km from Cēsis.
The closest bus stop is 1 km away.
Good to know
Guided tours are available by prior arrangement only.