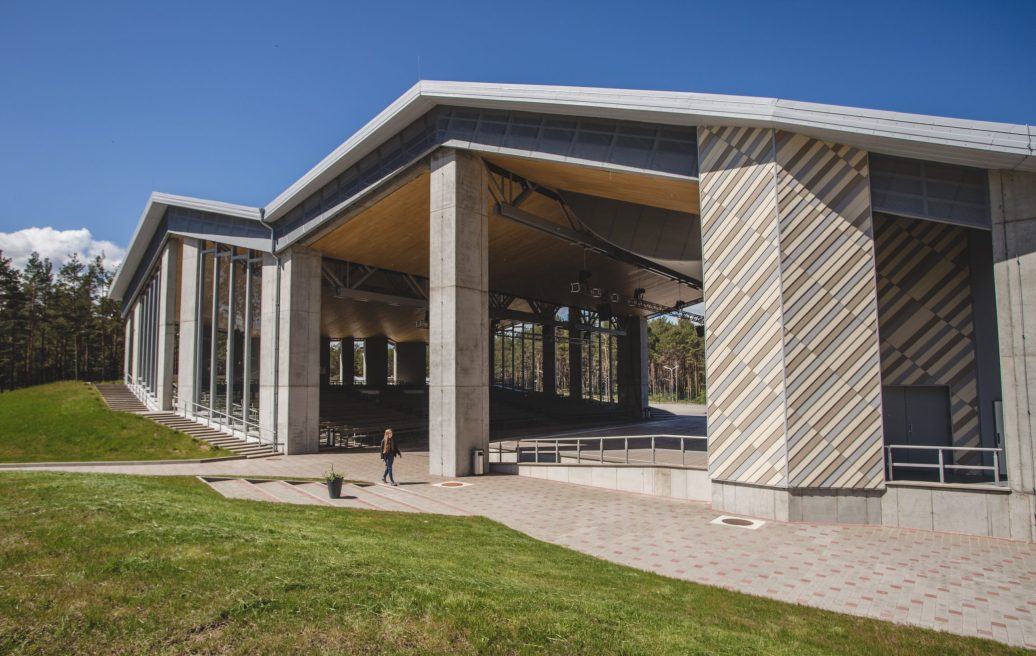 Description
The brand-new Roja Open-Air Stage was built to provide the local community with access to a wide range of cultural events. With the increasing number of visitors to open-air cultural events, a permanent and well-equipped venue was a must. The new Roja Open-Air Stage offers a varied programme of open-air events, in line with its strategy. The stage hosts theatre performances, concerts, balls, film screenings, children's and family events, school graduations, seminars, conferences, reunions, corporate and other events, as well as various art exhibitions.
The building is a fully roofed open-air structure with a stage measuring 27×16 metres. The area is paved and very spacious – the stage has 1000 seats and 1000 parking spaces.
The season runs from May to October but can be extended on special occasions.
Improvements made within the project
A new open-air stage is built. The stage is 27×16 metres. The stage has 1000 seats and there are 1000 parking spaces. The area is paved and landscaped. Facilities for a café
have been installed.
Investments – EUR 2,584,459.88
Of which:
ERDF funding – EUR 456,006.80
state budget grant – EUR 475,155.84
municipal funding – EUR 1,653,297.24
The project was implemented by Roja Municipality Council.
Working time
The Open-Air Stage is open to the public at any time 24/7
Admission fee
The admission fee depends on the event. Visits to the open-air stage are free of charge.
Getting there
By private transport, on foot or by public transport on the route Roja
Contacts
Roja Culture Centre
+371 29646228, +371 29196478, +371 26135115