The Historical Beach of the Liepāja City Centre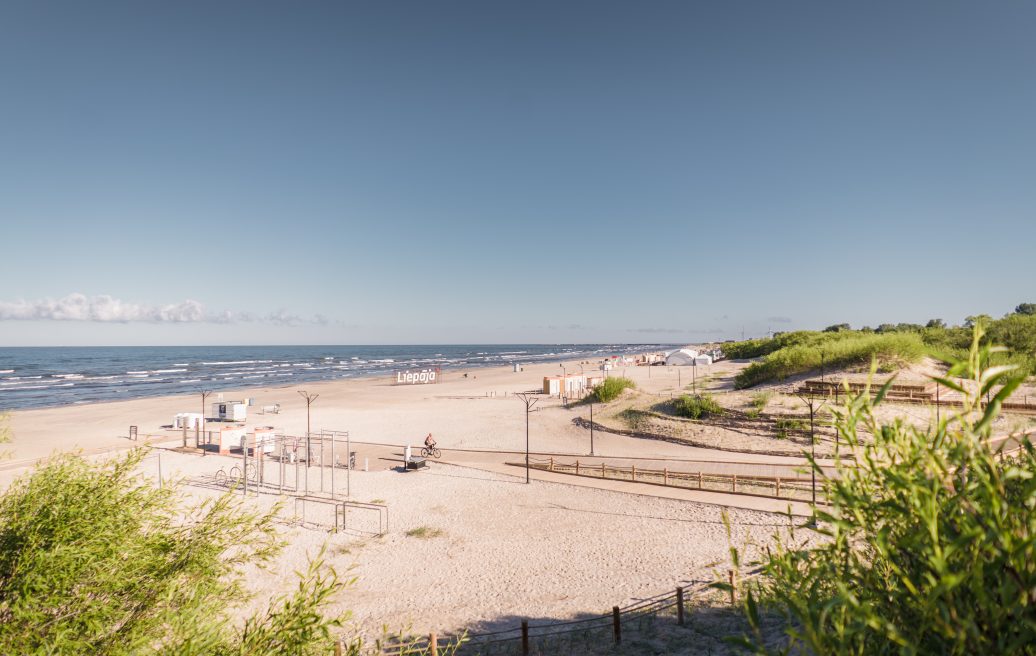 Description
Liepāja's reputation as a great beach for swimming dates back to the 1860s, when the city was an emerging resort town popular among European and Russian aristocrats, including the Russian Tsar.
With its soft white sand and glistening sea, Liepāja Beach remains a popular destination among leisure travellers to this day. The shore stretching along Liepāja's historical centre is about 1.2 km long and 50-80 metres wide if the weather is calm.
Since 2001, the beach flies the Blue Flag in summer, certifying water quality, coastal quality, safety, access to services, environmental education and information. The central beach by the lifeguard tower is adapted for people with visual and mobility impairments.
Improvements made within the project
The project reconstructed the public infrastructure at the beach of Liepāja city historical centre and developed its public outdoor space by reconstructing three exits to the seafront and improving the area with new footbridges, sanitary equipment and landscaping elements.
Investments – EUR 1,749,976.23
Of which:
ERDF funding – EUR 1,246,717.00
state budget grant – EUR 55,002.22
municipal funding – EUR 448,257.01
Address
Beach of the Liepāja City Centre
Getting there
The Historical Beach of Liepāja Centre is located next to the Jūrmala Park, which is accessible by car, bicycle or on foot. The beach is located at a five to seven-minute walk from the nearest bus stops on Uliha Street.