The Grey Dune in the South-Western Area of Ventspils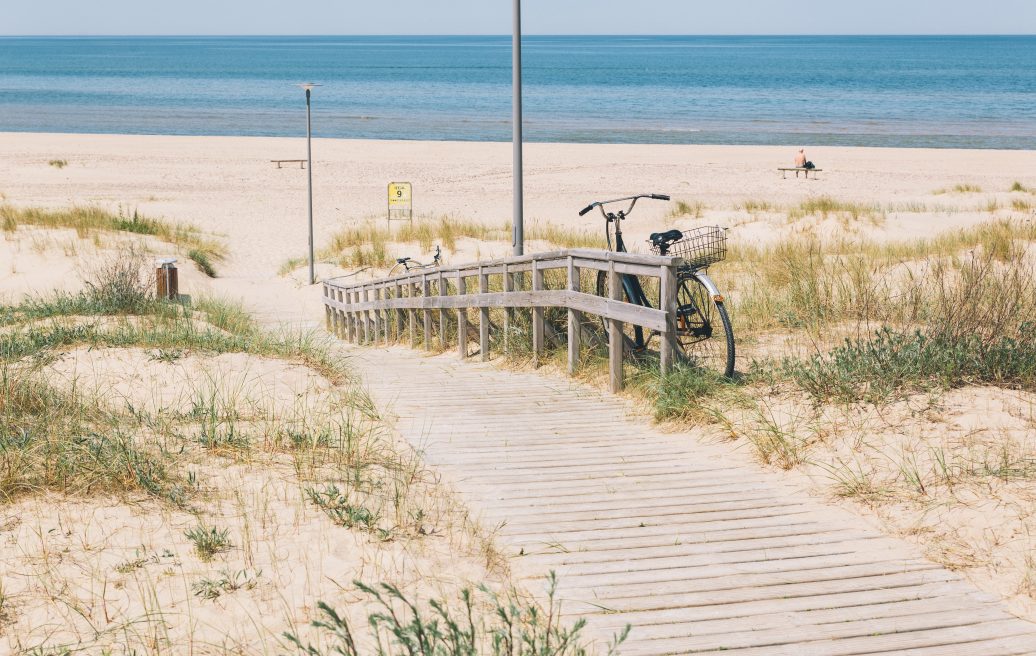 Description
At the end of Ventspils' Saulrieta Street, an entrance to the sea and a gentle way of crossing the grey dune has been created. The grey dune is a protected area of European significance.
Plant species typical to the grey dune include blue hair grass, sand sedge, Breckland thyme, small pasque flower, hoary fringe-moss, and twisted moss. Rarer specimens include mountain Alison, sand pink, and silene borysthenica. Grey dunes where trees and shrubs are present usually are covered with individual trees and shrubs or groups of trees, occasionally groups of smaller shrubs. The most common trees include Scots pine, common juniper and European violet-willow. Less common are Pallas' honeysuckle and rosemary-leaved willow.
Improvements made within the project
At the end of Saulrieta Street and Jūrmala Park, a new street with lighting and rainwater drainage is built. New combined cycle and foot paths with gravel surfaces are built. A parking lot for 60 cars is built. New trees are planted in the territory, benches and litter bins are placed. Two new access points are built with wooden boardwalks to the sea.
Investments – EUR 846,699.86
Of which:
ERDF funding – EUR 719,694.87
state budget grant – EUR 25,401
municipal funding – EUR 101,603.99
Address
Saulrieta Street, Ventspils
Getting there
By private transport, on foot or by public transport on the route Ventspils. Parking is available, access to the sea via newly built footbridges crossing the grey dune.