The Engure Meeting House Park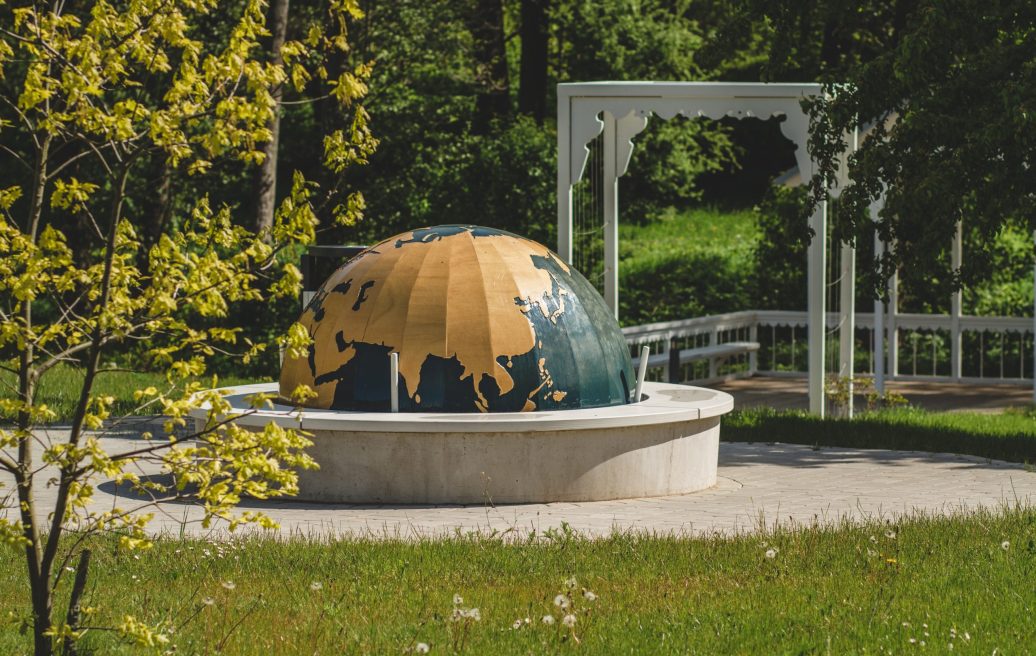 Description
A favourite spot among locals and guests, the Engure Meeting House is located in the building of the former nautical school founded by the legendary figure Krišjānis Valdemārs. It offers a historical exhibition about the Engure Nautical School and the history of the region, an exhibition hall, and event spaces.
The area near the Engure Meeting House flourished during Duke Jacob's reign in Latvia: here, on the banks of the Vecupe (Engurupīte) River, stood one of the Duke's iron manufactories.
Evidence of the building's history dates back to 1731, when the Engure parsonage had a manor stable here, as the manor was located near the church. As Krišjānis Valdemārs started to develop nautical educational institutions along the coast of the Baltic Sea, the building was adapted to the needs of a nautical school. The Engure Nautical School was founded in 1875. It educated students from all over Latvia, Lithuania and Russia, attracting distinguished captains and sailors as educators who passed their knowledge onto the younger generations. The school even had an observatory tower built sometime later. The nautical school operated until WWI.
Improvements made within the project
The Meeting House Park is improved. A small wooden gazebo is built – a place for outdoor events. Walking paths and a campfire area is created and benches are placed throughout the territory. An environmental attraction was created: a star compass with the different ports of the world to which sailors have sailed from the port of Engure. 
Investments – EUR 131,625.93
Of which:
ERDF funding – EUR 76,349.77
state budget grant – EUR 7,715.87
municipal funding – EUR 47,560.29
The project was implemented by Engure Municipality Local Government.
Working time
The park is open to the public at any time 24/7
Opening hours of the Engure Tourism Information Point
Monday – Thursday 09:00 – 17:00, Friday 09:00 – 15:00
Saturday, Sunday – closed.
Getting there
On foot or by private transport. Public transport running on the routes Rīga-Engure-Kolka and Rīga-Engure-Talsi.