Salacgrīva Fishermen's Park Stage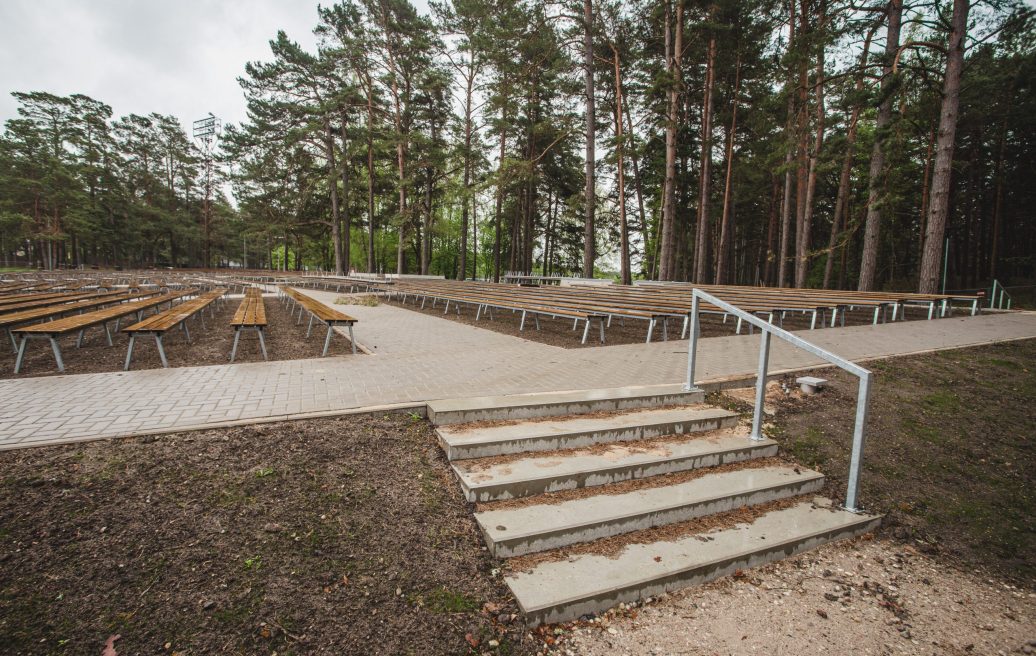 Description
Built in 1967 by the fishermen's collective farm Brīvais vilnis, the open-air stage located in the Fishermen's Park is one of the largest and most popular open-air stages on the Vidzeme coast. It has hosted various cultural events, including traditional annual events such as the Sea Festival, open-air performances, concerts, town festivals and children's events.
The renovated stage will create opportunities for organising a wide variety of events, improving the local community's access to quality cultural events and encouraging tourists from both Latvia and abroad to stay on the Vidzeme coast for a little longer.
Improvements made within the project
The project will reconstruct the Salacgrīva Fishermen's Park Stage, renovate the audience seating, improve environmental accessibility and improve the building's façade. The reconstruction of the interior and addition of a movable wall will diversify its use, establishing changing rooms for artists and collectives, as well as the possibility of transforming the space into an exhibition hall or seminar room.
Investments – EUR 1,082,310.90
Of which:
ERDF funding – EUR 811,478
state budget grant – EUR 35,800.50
municipal funding – EUR 235,032.40
The project was implemented by Salacgrīva Municipality Council.
Address
Sporta Street 6, Salacgrīva
Getting there
On foot or by personal transport, public buses running on the A1 motorway.
Contacts
Salacgrīva Tourism Information Centre
+371 64041254