Rubene Evangelical Lutheran Church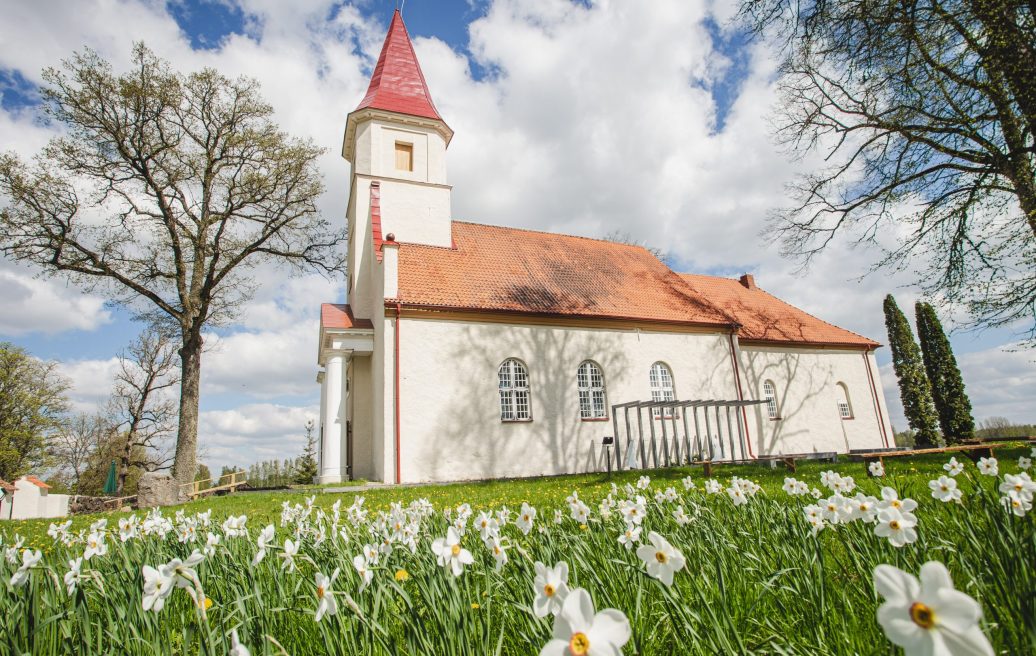 Description
Rubene Church dates back to the 13th century – originally constructed in wood, it was rebuilt in its current appearance in 1739. The 18th-century stone church preserves the altar room of its 14th-century predecessor. Some say that Rubene was home to the first Christian congregation to ever come together in Latvia and that the first priest to serve here in the 13th century was Henry of Latvia, author of the Livonian Chronicle of Henry. Another famous pastor of Rubene is Christoph Harder, known for printing Vidzeme's first Latvian calendar, the Widsemmes kalenders, in Rubene.
Improvements made within the project
Following the renovation, the church boasts a restored façade, new flooring, heating, and improved accessibility for people with reduced mobility. The church vestibule offers a multimedia exhibition, In the Footsteps of the Chronicle, outlining the history of the church and Rubene's two priests, Henry of Latvia and Christoph Harder. The exhibition also provides information on the various elements of the church's interior.
The project was implemented by the Rubene Evangelical Lutheran congregation.
Investments – EUR 367,020.73
Of which:
ERDF funding – EUR 237,677
church congregation funding – EUR 129,343.73
Address
Rubene, Kocēni Parish, Kocēni county, LV-4227
Working time
The church is open 24/7.
Multimedia exhibition In the Footsteps of the Chronicle:
Tuesday – Saturday 16:00-20:00
Sunday 13:00 – 17:00
Admission fee
Fee for a guided tour of the exhibition:
Adults EUR 4
Children, pupils, pensioners EUR 2
Getting there
Car and bicycle parking is available next to the church. The church is located 500 m from the Rīga – Valmiera highway and the closest bus stop.
Good to know
You'll find a serene garden next to the church, as well as a place to rest and have a meal.
Make sure to visit the nearby Harder House offering the exhibition The Great People of Rubene and an interactive game for families and children.
Creative workshops are organised on request.