Roman Catholic Cathedral of the Immaculate Virgin Mary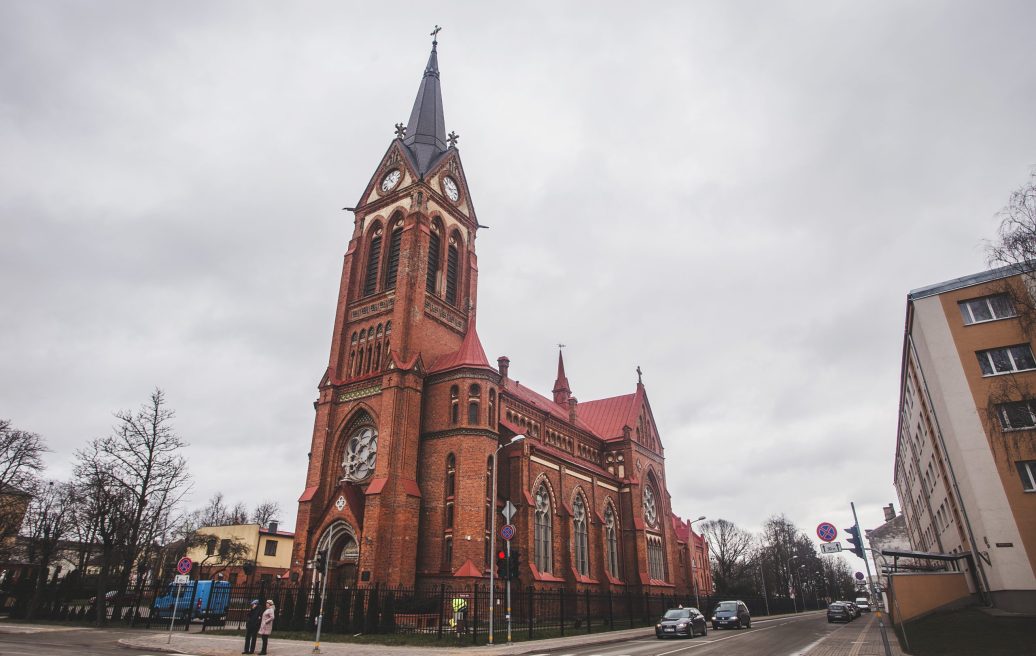 Description
Built in 1906 on the site of the old 17th-century Catholic church, the existing Jelgava Roman Catholic Cathedral of the Immaculate Virgin Mary is a Neo-Gothic building designed by architect Kārlis Strandmanis.
Until 1925, the church bore the name of St George, but in 1925 it was consecrated in honour of the Immaculate Virgin Mary.
The neo-Gothic red brick structure with one tower, a transept and three naves became one of the largest sacred buildings in the city.
The cathedral was badly damaged in WWII: at the end of July 1944, it burnt down with only its ruined walls remaining. The spire was restored to its original height only in 1992. On 25 March 1996, Pope John Paul II granted the church the status of a cathedral.
Read more
Close
Improvements made within the project
The project reconstructed the tower roof and restored the four cross flower mouldings and the one cross flower moulding, which is now displayed in the cathedral garden.
Investments – EUR 70,634.27
Of which:
ERDF funding – EUR 58,000
church congregation funding – EUR 12,634.27
The project was implemented by the Jelgava Roman Catholic congregation.
Address
Katoļu Street 11, Jelgava
Working time
Monday – Saturday 6:00 – 19:00
Sunday 6:00 – 17:00
Admission fee
Free of charge or by donation
Getting there
On foot or by private transport, there's public transport running to Jelgava (bus, train)