Jūrkalne Roman Catholic Church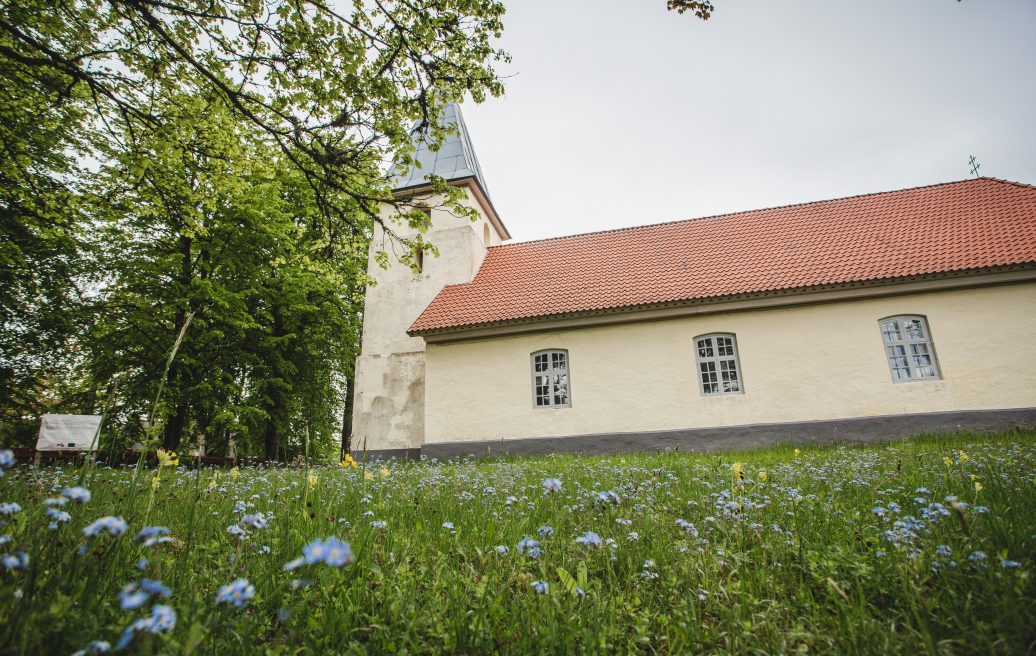 Description
The heart of Jūrkalne village is home to Jūrkalne Nature and Recreation Park, including the Vējturi House, the legendary Golden Moped memorial site, the church apple orchard and nature trails to the beach. This land belongs to the Roman Catholic parish of Jūrkalne, which manages an architectural monument of national significance – Jūrkalne St Joseph Roman Catholic Church which holds regular services. Under the strong influence of the Catholic Church and various other traditions, the Suiti people, including Jūrkalne local community, have developed and preserved an outstanding cultural environment and a unique identity.
Improvements made within the project
Part of the church facade is restored. The facade is illuminated. Summer doors have been put in, as well as CCTV and an electronic visitor tracking system. An information stand about the history of the church and the Suiti cultural space has been erected.
Investments – EUR 37,887.33
Of which:
ERDF funding – EUR 28,660.20
Jūrkalne Roman Catholic Church funding –
EUR 9,227.13
The project was implemented by the Jūrkalne Roman Catholic congregation.
Address
"Straumes" Jūrkalne, Jūrkalne Parish, Ventspils Municipality 
June – September: every day 
Sunday services are held once a month and on certain holidays; Mass is held on the 2nd and 4th Sundays of the month.
Getting there
By private transport, on foot or by public transport on the route Ventspils-Pāvilosta-Liepāja and Liepāja-Pāvilosta-Ventspils.
Good to know
Kindly contact the church in advance to arrange your visit: Edvards Priedoliņš, +371 29618155
Contacts
Edvards Priedoliņš
+371 29618155