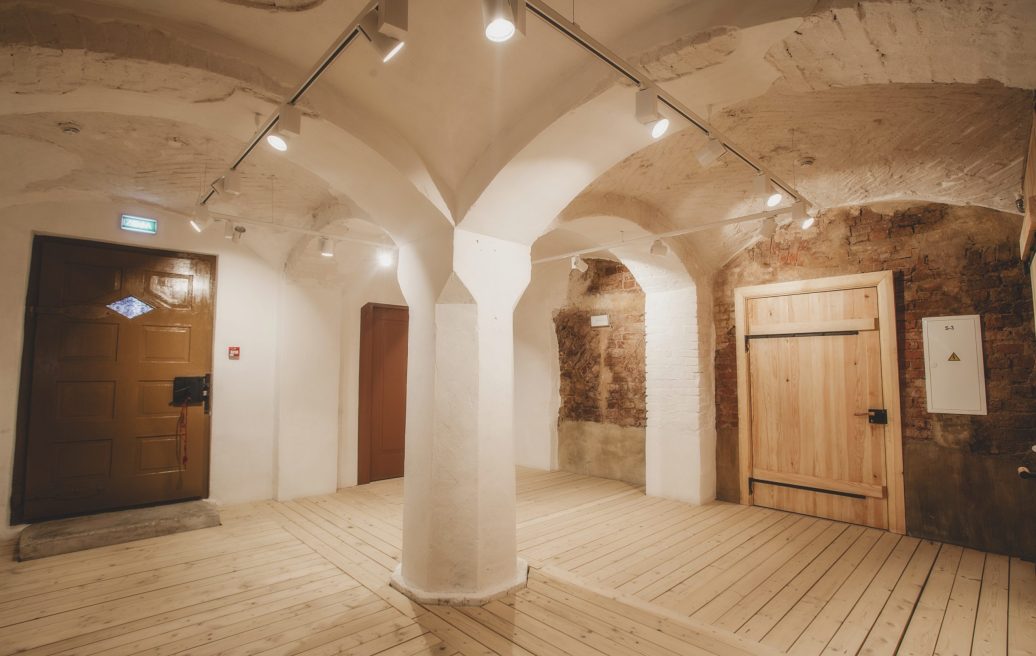 Description
Dundaga Castle is the largest castle in Northern Kurzeme, with its courtyard stone pavement and interior details on all 3 floors preserved to this day and now restored.
The castle's construction is believed to have begun in the mid-13th century, by the order of the Riga Cathedral chapter. It was acquired by the Bishop of Courland in 1434, and from the 16th to the 20th centuries the castle belonged to the noble families of Maydell and Osten-Sacken. The castle burnt down twice and was rebuilt several times, the last time in 1905, after the second fire.
Today, Dundaga Castle is a famous spot for celebrations, weddings, tours, comfortable accommodations, adventures, and so much more. The castle is also home to the local Art and Music School.
Improvements made within the project
The spaces for cultural activities on the first floor are restored, preserving the authentic feel and restoring the architectural elements. The project aims to promote traditional Dundaga activities – wool processing and weaving. The grand reception hall with a veranda – viewing platform – is renovated.
Investments – EUR 870,240.51
Of which:
ERDF funding – EUR 486,815.12
state budget grant – EUR 21,477.14
municipal funding – EUR 361,948.25
The project was implemented by Dundaga Municipality Local Government.
Working time
From 15th of May to 15th of October
Monday – Friday 8:30 – 17:00
Saturday, Sunday 11:00 – 17:00
Admission fee
Guided tours: EUR 3 for adults, 
EUR 2 for pensioners and groups of 20 adults or more, 
EUR 0.85 for pupils and disabled persons; 
Accompanied visit to the castle's premises EUR 2.
Getting there
By private transport, on foot or by public transport on the route Dundaga
Good to know
Group visits should be booked ahead.