The Ludza Medieval Castle Ruins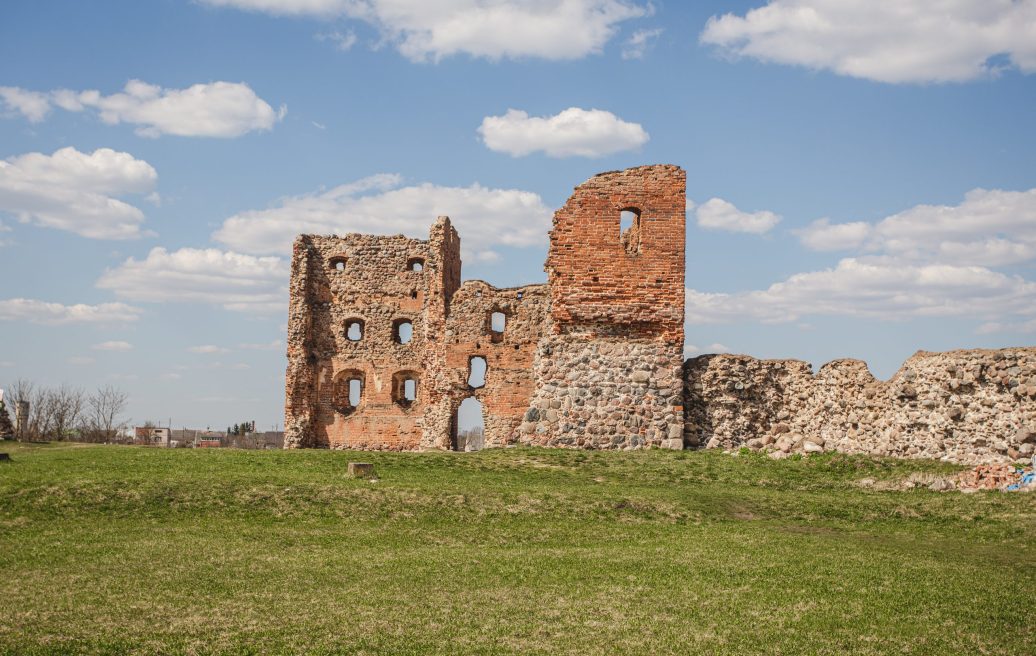 Description
Since ancient times, the red-brick walls of Ludza Castle nestled between Big Ludza Lake and Little Ludza Lake have been one of the most hauntingly beautiful views in Latvia. An architectural monument of national significance, the medieval stone castle is a landmark of Ludza town. It is located next to the Ludza Church Hill and its buildings – part of the Old Town of Ludza around which the town grew, and also a monument of ancient town planning.
According to the chronicle of Jürgen Helms, the castle was built in 1399 and first mentioned in written sources as an eastern border fortress in 1433.
Ludza Castle is situated on a hillfort and covers an area of roughly 1.5 hectares. Built in grey boulder and red brick with decorative elements in black glazed brick, the castle was erected for Wennemar von Bruggenei, Master of the Livonian Order. The complex consists of two parts: the Main Castle and the Castle-Front. The Castle-Front is constructed in an irregular triangular shape, while the rectangular Main Castle with its large square tower on the north side was located in the north-western part of the Castle-Front.
The Russian Tsar Ivan the Terrible, King Stefan Bathory of Poland and King Gustav Adolf of Sweden all tried to conquer the castle. Although its walls have survived in fragments, the castle complex continues to amaze with its grandeur.
Read more
Close
Improvements made within the project
Archaeological and geotechnical research works have been carried out in the framework of the project, during which the backyard of the main castle has been exposed in 1976, in the case of archaeological studies. A construction project has been developed for the conservation and improvement of the walls exposed by Ludza ruins, as well as the conservation works of Ludza's urban ruins have been performed.
Investments – EUR 634,499.34
Of which:
ERDF funding – EUR 425,000
state budget grant – EUR 22,500
municipal funding – EUR 186,999.34
The project was implemented by Ludza Municipality Local Government.
Good to know
Currently, the ruins are available from a distance only – they will remain closed this season due to ongoing conservation and landscaping work.